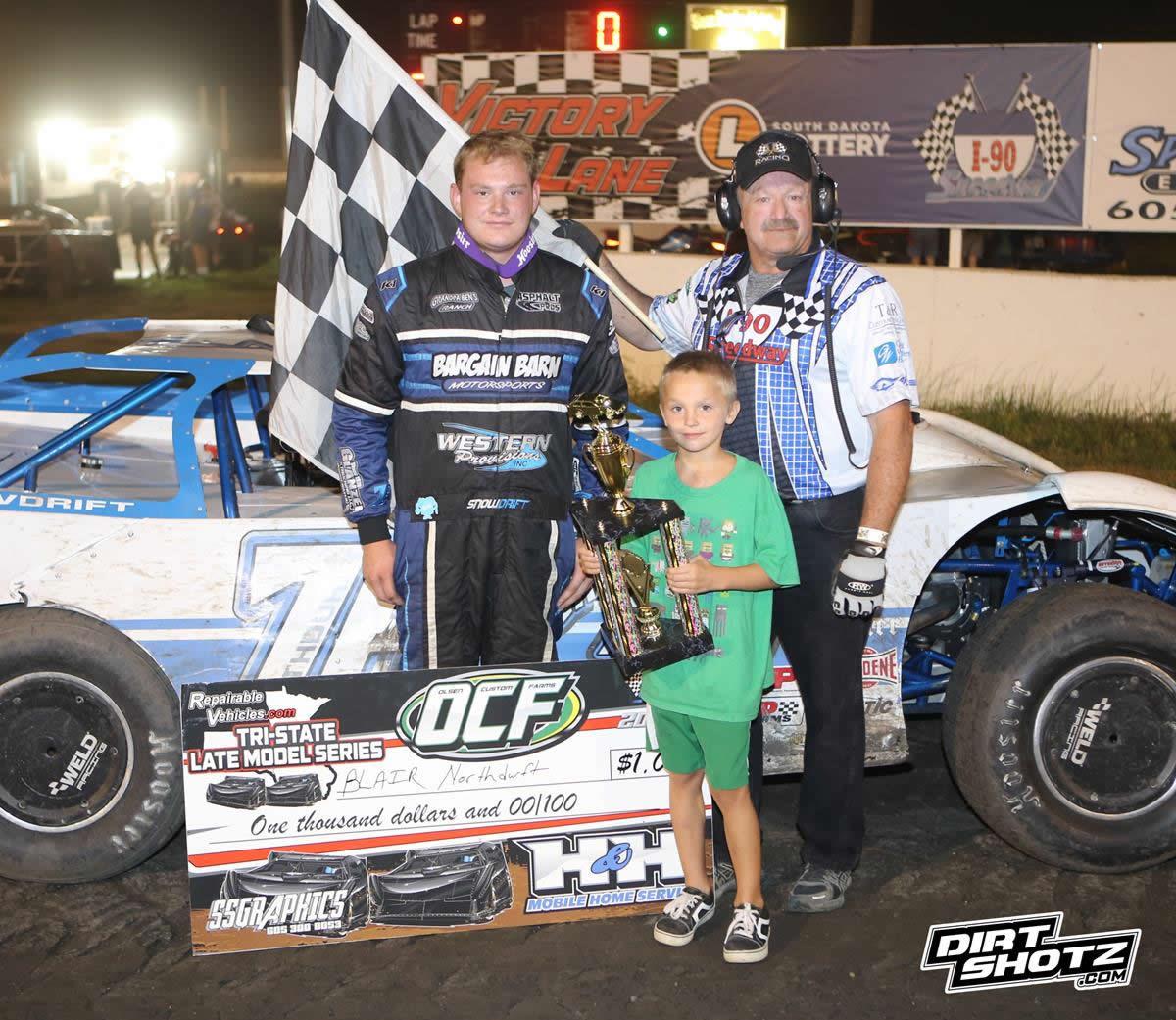 ---
Blair Nothdurft visits Tri-State victory lane at I-90 Speedway
Making the mid-week trip to Rapid Speedway (Rock Rapids, Iowa), Blair Nothdurft was one of 22 Repairable Vechicles.com Tri-State Series entries on hand on Tuesday afternoon for the Lyon County Fair Race. Jumping up three spots in his heat race to place second behind Chuck Swenson, Nothdurft locked into the third-starting position for the opening night feature. After stealing the lead on the opening circuit, Blair slipped over the turn-four berm on the eighth lap which dropped him back to seventh. He rebounded to finish third, trailing Justin Zeitner and Chad Olsen to the checkers. Jordan Heiman and Nick Beyenhof completed the Top-5 finishers in the 25-lap affair.
Returning with the Tri-State Series on Saturday at I-90 Speedway (Hartford, S.D.), Blair posted a third-place finish in his heat, which positioned him seventh on the starting grid for the finale. Overtaking early leader Justin Zeitner for the lead on lap 16, Nothdurft paced the field in remaining nine circuits to register his third win of the season and fourth of his career with the series. He took the checkers ahead of Zeitner, Denver Nickeson, Nate Beyenhof, and David Carlson to claim $1,000. (Dirt Shotz photo)
Blair is currently second in the latest Tri-State Series point standings.
Back to News